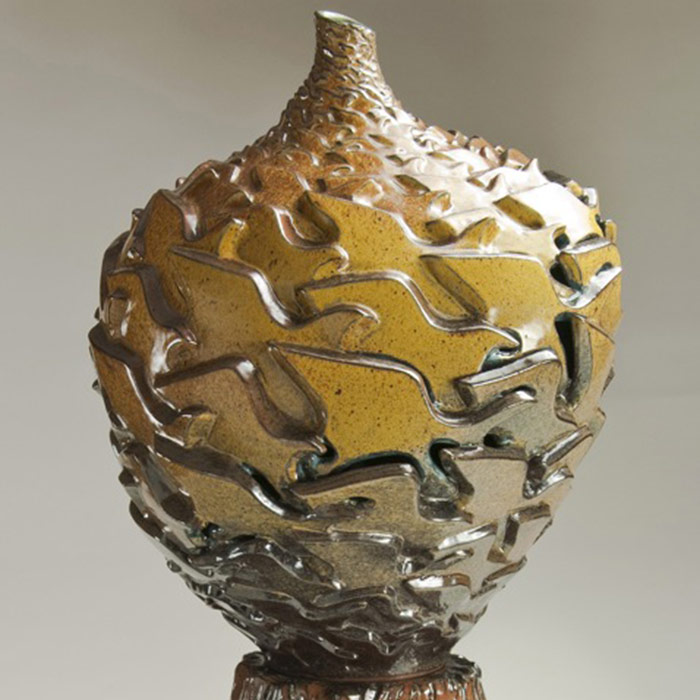 "Flying to the Inside" at FRANK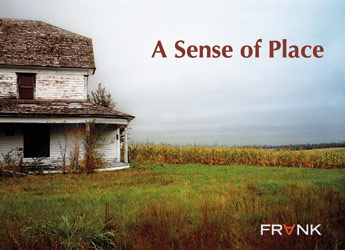 On Friday, May 11, FRANK Gallery's show, A Sense of Place, opened.
This is how the show is described:
A place is not an idea, but it may contain one. A place is real, not virtual. It has seasons, elements, stone, breezes, water. We come from a place or we leave one. Memory calls to mind a place that is ours, a place we might have lost. A place has form, material; it is not abstract; in fact, it defends us against abstraction. A place is never generic. A place has smells, edges, its own light, bitter or sweet. A place is not memorized, it is remembered. No one place is like another; it exists for itself, it its own meaning. A place calls to us. If we never have a place, we will invent one; we have to. Without a place we may as well live in a laboratory under fluorescent lights.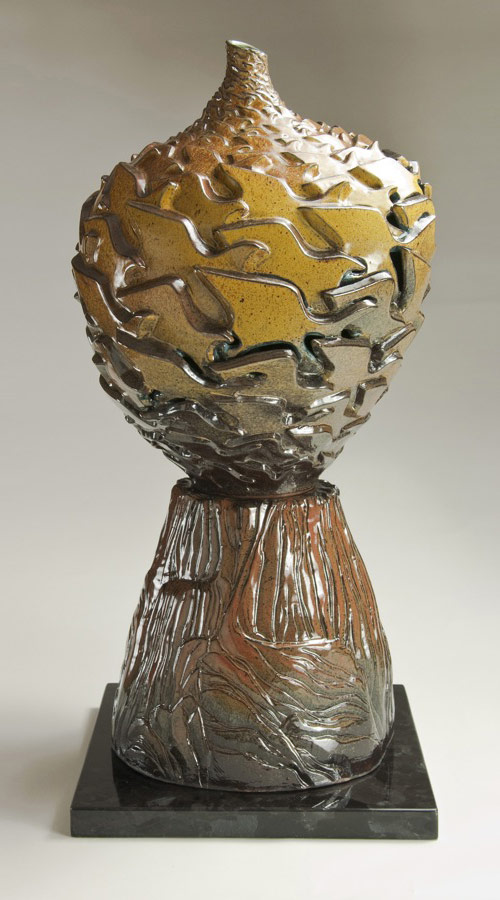 My new piece, "Flying to the Inside" (see left and also in New Work) is featured in the show. It's a great exhibit, with work by a number of FRANK artists as well as some invited specifically for this show — William Moore (sculpture), Henry Link (painting), Brooks de Wetter Smith (videography), Frank Hunter (photography), Nick Read (painting), and Luke Buchanan (painting).
This month FRANK also features the wonderful work of Jean LeCluyse. Don't miss it. She started her art career doing botanical illustration and now carries those amazing skills into more imaginative subject matter. Unbelievable work! Jean will be talking about her art at the gallery on Thursday, May 17, around 6:00 pm. You can catch Jean's work for the rest of May, and the Sense of Place Show will be at FRANK, 109 East Franklin Street through July 8.