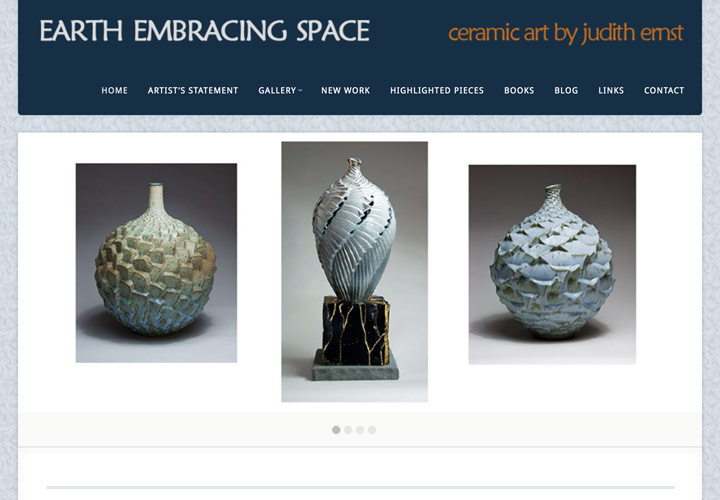 Welcome to my new, improved website, Earth Embracing Space: Ceramic Art by Judith Ernst! Having dithered about this upgrade for at least two years, I'm very happy to have moved to WordPress.org. It's a great option that provides customizable templates, or themes, great functionality for galleries, and the ability to manage my site on my own. Having said that, I want to thank my super-competant consultant, Charlotte Lloyd. She was able to get me up to speed on the basics of WordPress, setting up some of the initial pages and sorting out the anomalies of this theme so that I could more or less create what I had in mind. She was also able to tweak the code and trouble-shoot when I ran into problems. So take some time and poke around on the site and see how it works.
As for the blog, I don't expect I'll be writing much, though I may occasionally post something topical. Mostly, the blog will function as an events calendar and to draw attention to new pieces or series that have been added to my website.
Another great thing about WordPress is that it will make it so much easier for me to add links, upload new images, add pages, or change text. So I expect that this new website will be much more dynamic than the old one. Stay tuned!